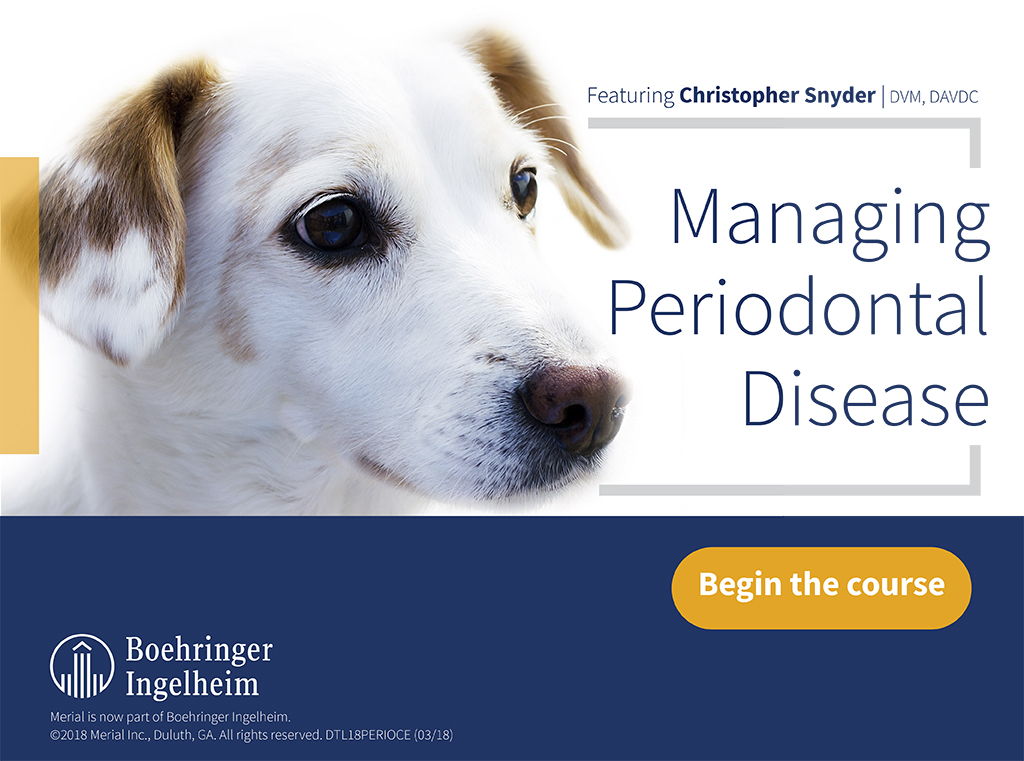 Managing Periodontal Disease
with Dr. Christopher Snyder
Periodontal disease is one of the most common pathological conditions seen by veterinarians in adult canine patients, affecting up to 4 out of 5 adult dogs. In this course, you will:
Learn the stages of periodontal disease, and how disease progression can affect a dog's overall health
Understand the requirements necessary to maintain good oral health.
CE Credit(s) available to: Veterinarians, Veterinary technicians
The course can be viewed without logging in, but you must be logged in to receive your CE credit.
SIGN-IN TO EARN CE CREDITS